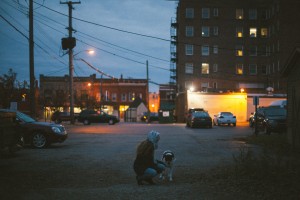 So, you want to submit to Bartleby? That's great! We love reading and reviewing the wide variety of submissions UMBC's student authors and artists have to offer. We accept fiction, creative nonfiction, poetry, and visual art submissions.
How to Submit:
Welcome to our submission guidelines! Hopefully if you are reading this, that means you want to submit to Bartleby. The rules for submissions are fairly simple and each staff of Bartleby has their own rules for pieces to be considered. For more detailed information on how to submit to a specific section, please click on the links to the left.
Our guidelines are:
We only accept electronic submissions. Simply email your submissions to bartleby@umbc.edu. Poems, essays, and stories should be submitted as a Microsoft Word file. Art should be submitted as JPG, GIF, PNG, or TIFF format. If you are submitting a written piece, please do not type it out in the body of the email itself. We will not accept it as such.
We only accept one submission per attachment. Say for example you submit two poems, but they are in the same Word document. We will review those two poems as if they were one poem because they are in the same file. Please don't do this.
Please leave your name and email out of the body and title of your submission. We ask this so that our reviews can be unbiased.
The file name should be what you want the pieces title to be if published. Say for example you have a story called "Teddy Roosevelt vs. Dracula" the file name should be that. If you name the file "Bartleby Story" it will be published as such.
The subject line of your email should be the section you are submitting to. If you are submitting to fiction, the subject line should be "Fiction." In the body of your email, please also include your name, email, and titles of all of your pieces as well as any other comments you feel we should know.
You must be a current student of UMBC when you submit. Even if it is your last semester, if you are still a student, you may submit.
All Bartleby submissions are automatically considered for annual cash prizes. For more information, see Contests & Prizes.
Check your email throughout January and February for signs of a response from us. If you have not heard back by mid-February, then your submission has not been accepted, but we invite you to try again next year!
Please review our copyright page on questions concerning submission ownership.
If you wish to remain anonymous upon publication, please inform us in your submission email.